Top 10 Songs to Add to Your Workout Playlist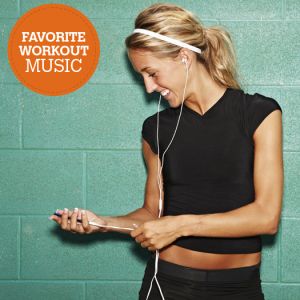 My Health Kwest task for today was to make a list of my favorite songs from my workout playlist.  All of the songs I picked have a good beat, so they would work for pretty much any activity (especially cardio). I'm certainly not a runner, but these songs are great motivation to pick up the tempo.  So here they are in no particular order.  (Click on the links to view each song in iTunes.)
This is a song I totally feel in love with when I first heard it in an iPod + iTunes commercial a long time ago. It's one song that just makes you want to move!
Ride by The Vines
This is another song I discovered via an iPod + iTunes commercial. I've seen The Vines in concert since then.  It's a great song that you can rock out to.
This song makes me want to jump around on treadmills. 🙂
Ok, so I couldn't help myself with this one.
Sexy Back by Justin Timberlake
This is another song that makes you want to move.
I saw P!nk in concert last month and she was AWESOME!!  You can view the video I took at the concert here.
This one could make anybody car dance.
The first time I heard this song was in this Nike commercial. Hot bodies and a good beat can be pretty motivating.
I love this song!! My sister and were going to go to one of his concerts once (at an outdoor amphitheater in St. Augustine), but it was canceled due to a tropical storm.
I have both versions of this song, but I think I prefer the Glee version. Love Glee!