The Benefits of Drinking Red Wine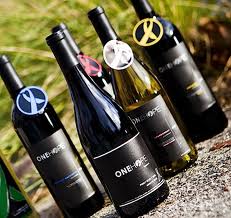 At the beginning of the Genghis Grill Health Kwest each of the contestants received a welcome packet with contest information and some swag.  One of the items in my box was a bottle of red wine from One Hope Wine.  I'd never heard of this brand before, but I was instantly impressed with their company because they donate 50% of their profits to various charities.  The bottle I received was the Cabernet Sauvignon, which is earmarked for the fight against Autism.  I've heard about some of the benefits of drinking red wine, but now I have a new one to add to the list… supporting charitable foundations through One Hope!
There have been several studies on the health benefits of drinking red wine.  In one of them scientists found that resveratrol, which is found in the skins of red grapes, actually might decrease obesity by preventing immature fat cells from fully maturing by influencing the form and function of fat cells.  It also helps activate sirtuin 1, which is a protein that protects the heart from inflammation.
In the second study, scientists found that red wine enhanced the health of the cells in blood vessels, particularly in the lining of the blood vessels, which then improves blood flow and heart health.  Drinking red wine every day also helps reduce cell death (apoptosis).  Research suggests clinical trials are needed to measure the effect of red wine and to assess whether the compounds in red wine can reverse established cardiovascular disease.
Cheers!  🙂