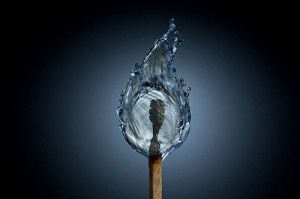 It's hard for me to believe it, but I've been working as a web & graphic designer for almost 10 years.  During this time I've had two children and I've helped support my husband who will graduate with a PharmD from the University of Florida College of Pharmacy this coming summer.  My husband's pending graduation means going through some very welcome transitions for our family.  It will hopefully mean more free time for my husband (no more homework or tests to worry about… YAY!), which will allow him to actually be able to relax during his time off.  But this impending transition is has left room for thought about my own career and whether I'd like to start steering it in a particular direction.
I've had a lot of ideas about what I could focus on and I'm really conflicted for a lot of reasons.  There's one side of me that says I should focus on my family, spend time with the kids, make sure the house is clean and that dinner is on the table every night.  Then there's the other side of me that's stoking my inner creative fire, fanning the flames to burn for… something… what exactly, I don't know.  Then the house wife side starts yelling at the fire starter, reminding her that her oldest child is about to be 9 years old — meaning half of his moldable existence at home is gone.  How in the world can the fire starter win when the house wife throws out that argument?
Money.  It's been a constant worry for the past decade.  When my husband finishes school we'll have a lot of debt to pay off.  We'll be living a little more comfortably, but we can't really live higher on the hog if we're going to pay off all the student loans and credit card debt we've accrued.  That's why I have this urge to start building something.  I have a lot of ideas and some of them are already in the works, but right now I'm still mostly occupied with client projects.  I guess what I'm really hoping for is the opportunity to start building something for myself.  I create things for clients all the time, things that will help them make money.  I'm just getting to the point where I want to work for something that's going to make money for my family.  Residual sustainable income.  The ideas are there, it's finding that time and deciding which avenue that's the problem.